RENT 'N BUY ANYTIME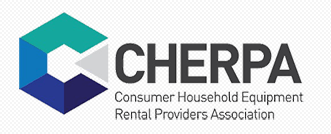 Our Rent 'N Buy option contract has a 12-month minimum term.
You can buy your item(s) any time in the first six months and receive a full rent rebate towards the purchase. Alternatively, beyond the 12 months, you can return the goods, upgrade or purchase the item(s).
Our internal depreciation scale reduces the value of the goods each month with an on-hire value at 36 months of zero.  
If you decide to continue renting the goods beyond the contract term once your item(s) have been on hire for 36 months we stop all rental payments and gift the item(s) to you.
Don't risk buying a cheap inferior product. At Rentals R Us we only stock quality products and for extra peace of mind, we not only provide a full warranty while on hire but will cover your items a further 4 months beyond the last of your rental payments!
If you don't have the funds to buy at the moment Rent N' Buy is a great way to get the gear you need now.
Same to Next Day Service & Repairs
From Monday to Saturday, we offer pickup and replacement of your faulty item from the same to the next day at the latest. If it's something like a fridge or freezer, then we repair or replace it the same day so your food does not spoil. 
Free Delivery Today or Tomorrow
If you call us early enough in the day, we can often have your item on a truck and on its way by that afternoon with no delivery charge. If you contact us after we are already on the road, then we book you in for free delivery the very next day.
On our other contract, if your rental payments continue to the 36th-month mark, your payments stopped and your rent rate adjusted to $1 a year, payable on return.